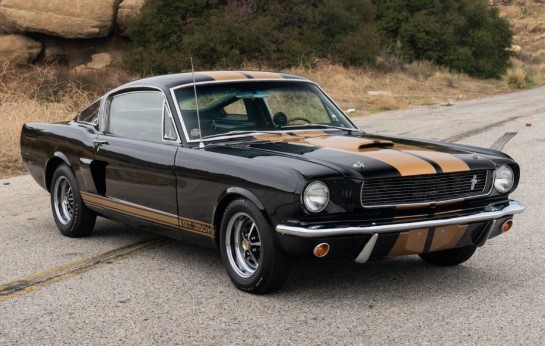 The 1966 Shelby GT350H is a interesting chapter in automotive history. Once upon a time, these cars were decommissioned because literally no one wanted to buy them. 4 generations later, they're recognized as one of the most collectible and desirable renditions to ever be released. So much so that they regularly sell for 6 figures.
In 1965 Shelby American General Manager Peyton Cramer created a mutually beneficial deal with Hertz to offer the 1966 GT350H Mustang as a rental car. 1001 of the cars were made and they were rented throughout 1966 for $17 per day plus 17c per mile. Racers used to take advantage of this opportunity by removing the high-performance engine out of the Hertz Mustang and drop it into their own standard Mustangs for circuit and drag racing events – they would then drop the engine back into the rental body and return it to Hertz.
This unique rental program was very successful for Shelby, Ford and Hertz. The program ended and the cars were given a quick once over before being offered for sale to the general public. Rightfully so, the stigma surrounding the once upon a time rental cars created a tough resale market. No one wanted to purchase them. The end result, many eventually faced the crusher. The few Hertz cars that did escape the junkyard are now worth a small fortune.
Here is your chance to take home a piece of history! Click the link below
https://retrohobby.com/acme-retro-studios-1-18-sca...